Meller Optics – High Precision Optics
Meller Optics specializes in grinding and polishing hard, durable materials such as Sapphire and Spinel and has developed high-speed, low-cost finishing processes for a variety of Laser Glasses, Fused Silica, Zinc Selenide, Germanium, Silicon, Fluorides, and Ceramic materials. Configurations include windows, substrates, lenses, domes, and prisms.
---
Meller optical sapphire domes are fabricated in sizes up to 250mm diameter with 180 degree radius and dimensional tolerances to +/-10 microns.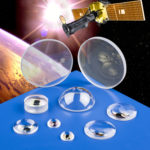 Optical grade sapphire lenses are manufactured from optical grade grown sapphire. Monocrystalline sapphire is slightly birefringent. The lenses are available in positive and negative configurations.
---
---
Various Configurations of sapphire prisms can be custom fabricated to customer requirements and specifications.
We do our best to maintain an accurate portrayal of our overstock inventory. If any overstock part is found to have been already sold, one of our representatives will notify you ASAP and your order will be adjusted before any charges are made.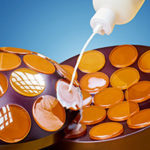 Calcined from High Purity feed material, Microlux Alumina polishing compounds are produced to exacting specifications to assure you, our customer, of the finest Alumina available today!
---